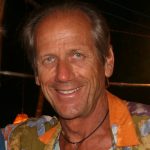 Welcome to the world of antique Kashmir shawls from India and Europe. For the first time, this new and revised site takes the daring approach of offering on the market, rare, precious and unique shawl examples from Kashmir's relatively short 400 year history of intricate kani weavings, kani signifying double-interlocked, twill-tapestry woven. (This technique- combined with the fine pashmina wool and extraordinary dye colors- is what makes the Kashmir shawl so sought after.)
Dealing in museum quality textiles is what I strive for and indeed The Metropolitan Museum of Art, The Guimet Museum and The TAPI Collection, Museum of the Arab World and The David Collection, are just a few of the many institutions over the years that have acquired textiles and shawls from me. Many of the pieces figuring on this site have never before been published. With the collector in mind, the examples chosen will appeal particularly to those seeking the out-of-the ordinary and shawls far removed from the so-called 'garden variety' genre.
Since the 16th century Srinagar has produced perhaps millions of kani shawls. However, as in all items made for the commercial market only a tiny fraction ever measure up to the standards demanded by the cognoscenti or to those savvy of the rich and diverse cultural segments of a history that has suffered through tremendous political upheavals.
Nevertheless, it seems that despite Kashmir's problems and against all odds, the weavers had continued to ply their trade employing the brilliant, saturated dyes and rare pashmina fleece for which the Himalayan region is renowned.
Fine, rare and historic textiles have been the main focus of my work and research over the past forty years. This includes, for the most part, Middle Eastern/Islamic (including various carpets), European and especially the early Kashmir shawls from Kashmir, Iran and the Indian Subcontinent. While my latest book, Woven Masterpieces of Sikh Heritage (pub. 2010) represents in a way the culmination of my research in this field, probing questions in this field continue to arise, especially as new and exciting shawl pieces are discovered or come on the market.
How does one know if a textile is of historic value? Answering this question usually requires a certain amount of experience. Perhaps the most direct answer would be that a textile is historic if it's accompanied by detailed documentation testifying to its provenance, as say belonging at one time to a famous person or head of state. Of course no matter what kind of textile it is, if it's not of great aesthetic quality or beauty, its value is certainly diminished proportionately. Like all textiles produced over the centuries a certain number were made or commissioned for wealthy clients, potentates, maharajas, or religious leaders. These were the fine cloth stuffs or raiments that stood out from all the others in extreme beauty, fineness, and dazzling colors -all of which might easily dispell any doubt of their being produced under unique circumstances of artistic development.
In all my years of dealing in India's diverse textiles, through sheer beauty, I've found no other capable of taking the breath away as dramatically as the scintillating richness of a super fine Kashmir shawl spread out before the eyes to behold. These are the true bijoux of the Himalayas.
In general, antique square shawls (rumals) come between 5 and 6 feet square while long ones fall usually between approx. 5 feet wide and 10 to 11 feet long, provided they haven't been reduced in size. Other size variations can be found in the kani prayer mats. Long shawls were almost always made in pairs, an ancient method that engendered the designation, dochalla (two shawls). Since the publication of my first book The Kashmir Shawl and its Indo-French Influence (1986, revised 1997) which illustrated hundreds of rare pieces, I have personally encountered many 'sister' dochalla pieces to those found in private and institutional collections.
With India's burgeoning economy over the past few decades, many new collectors conscious of their heritage and eager to acquire rare pieces, are emerging.
The website is new, actually a work in progress, and expects to add over time educational tips and to bring comments and/or remarks about recent shawl items either seen in museums or on the market
My interest in textiles began in 1973 while living in Paris. I returned to the States in 1986, moving to Manhattan's Upper West Side, where my business is conducted by appointment only. Consulting, appraising, researching and curating are an important and integral part of my work.
Please call or email for any queries or for any feedback you care to share. Thank you for your visit.
Frank Ames